NCEO 2023 Fall Forum
September 26 • 8:00 am

-

September 28 • 5:00 pm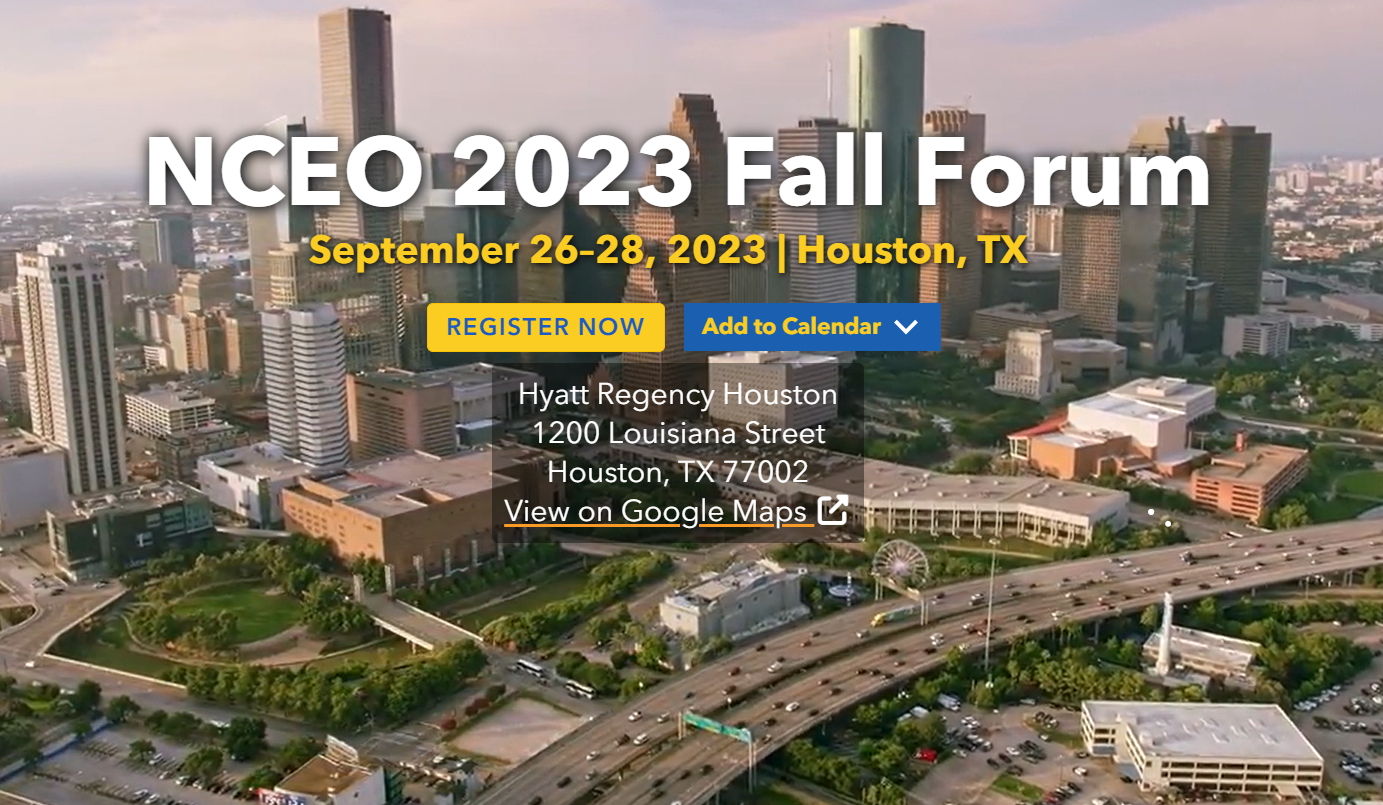 MOCEO will be at the NCEO Fall Forum in Houston, Texas. There, we will be discussing the development of internal communications plans in employee-owned companies. This is a great opportunity for those interested in employee ownership to learn more about it.
About the Fall Forum
The 2023 Fall Forum is an excellent opportunity for the employee ownership community to connect, engage, and inspire. The event will provide valuable strategies and insights on employee ownership, from acquisitions to valuation. Take advantage of this chance to learn, solve, and grow with fellow employee-owners and learn from industry experts. Significantly impact your goals, team efficiency, and company culture.
The 2023 Fall Forum is a must-attend event for:
Leaders
Employee-owners looking to better understand business
Key decision-makers
Industry service providers interested in learning about the latest trends and insights facing the community